Knowledge is power. Especially when it's current.
The Blakely Rapid Report
What is the Rapid Report and how can it help?
Rapid Report gives you a dynamic snapshot of your performance KPIs, month by month.
This empowers you to analyze your investments, focus your efforts, and pivot for optimal results. The Rapid Report can also uncover key opportunities, such as the drivers for higher-value giving.
Most importantly, the Rapid Report empowers your team with outcome-focused summaries and actionable solutions. All tailored to the unique realities of non-profit fundraising.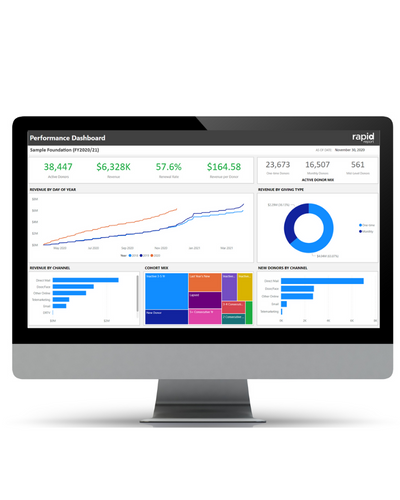 See the roadblocks. Find the opportunities.
Gain the advantage.
Frequently, charities rely on irregular or longer-term (quarterly or yearly) reporting. More current data can help you change direction at a pivotal time. Responding to challenges in real time is the key to lasting success. That's why we created the Blakely Rapid Report.
Have questions?
Want to see how Rapid Report can transform your program? Fill out the form and we will get in touch shortly.