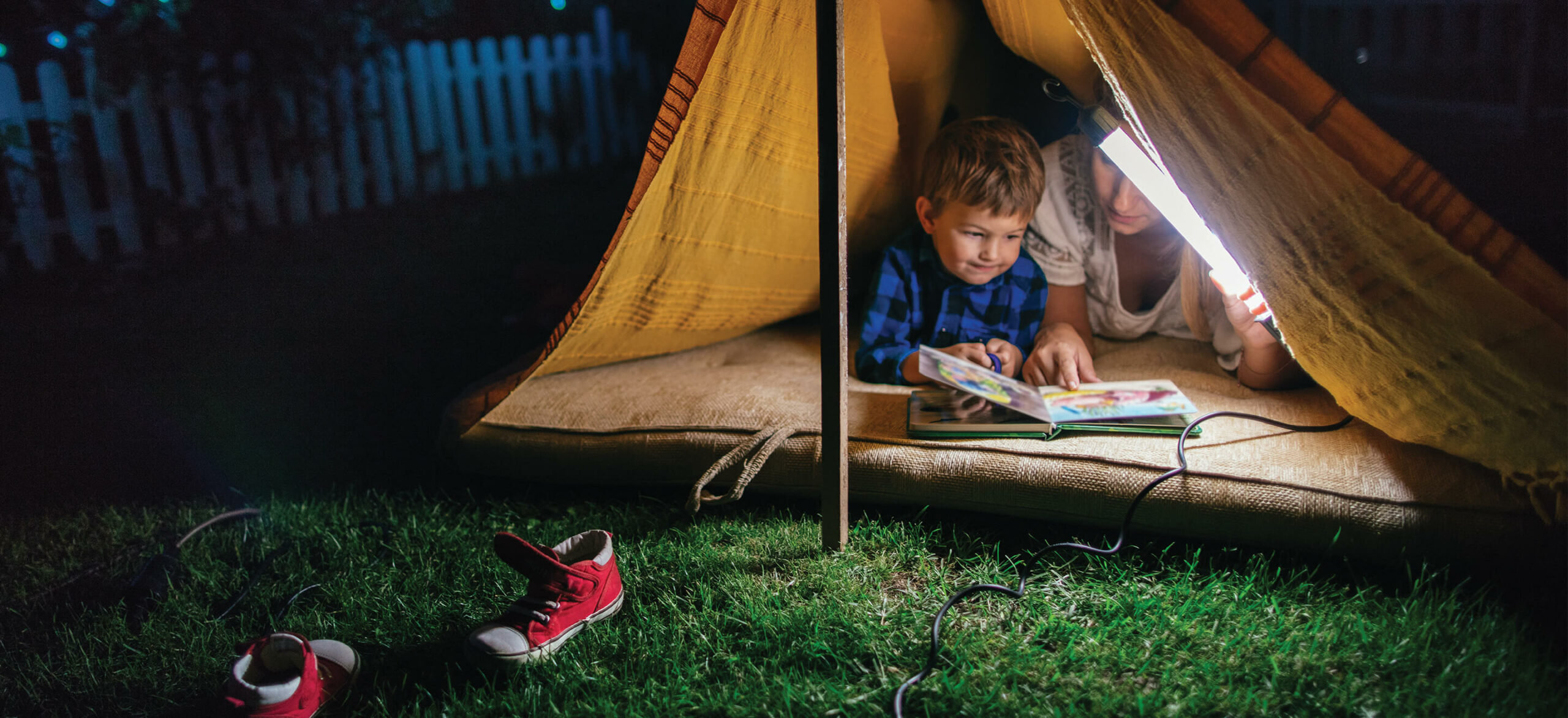 Camp at Home for Hope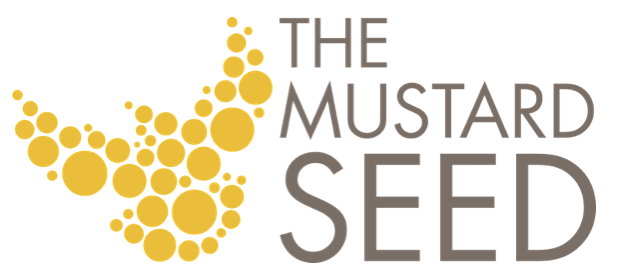 The challenge
The Mustard Seed is a grassroots charity in Alberta and BC, caring for those experiencing homelessness and poverty. Much of their fundraising revenue comes from in-person events. Sadly, social distancing made those impossible in 2020, leaving a big gap to be filled.
What we did
Blakely created a fun, engaging event that anyone could do from anywhere: Camp at Home for Hope! Families could camp out for one weekend in their backyards, balconies or basements while raising funds to help the homeless.
We supported this concept with a socially-driven P2P campaign, kicked off by email, digital media. PR and corporate partnerships.
The event featured opening ceremonies via Facebook Live, a fun toolkit with banners and stickers, plus games and activities over Zoom to build community and connection.
Participants were encouraged to use their social networks to amplify the appeal, before and after the event, building awareness and engagement.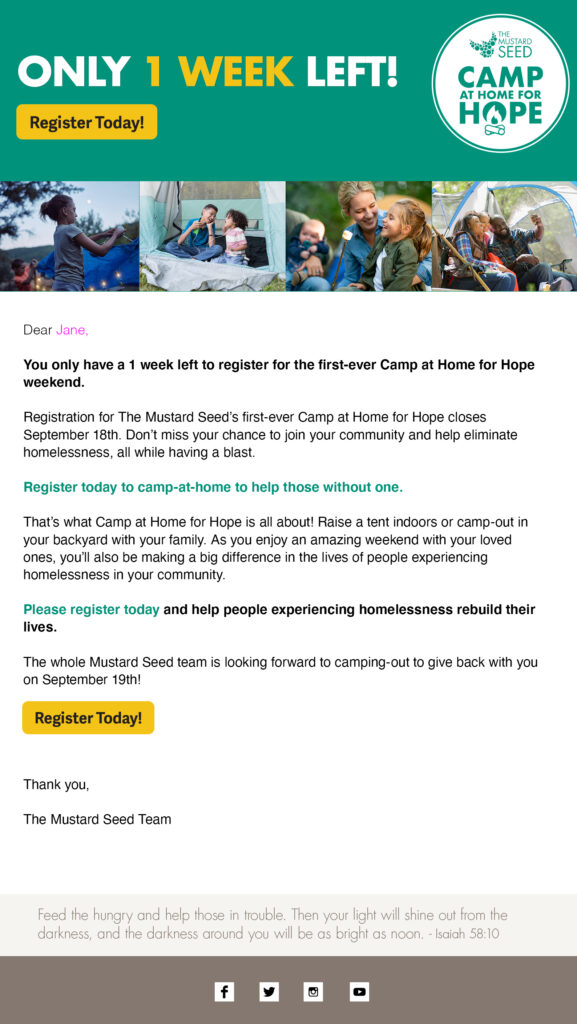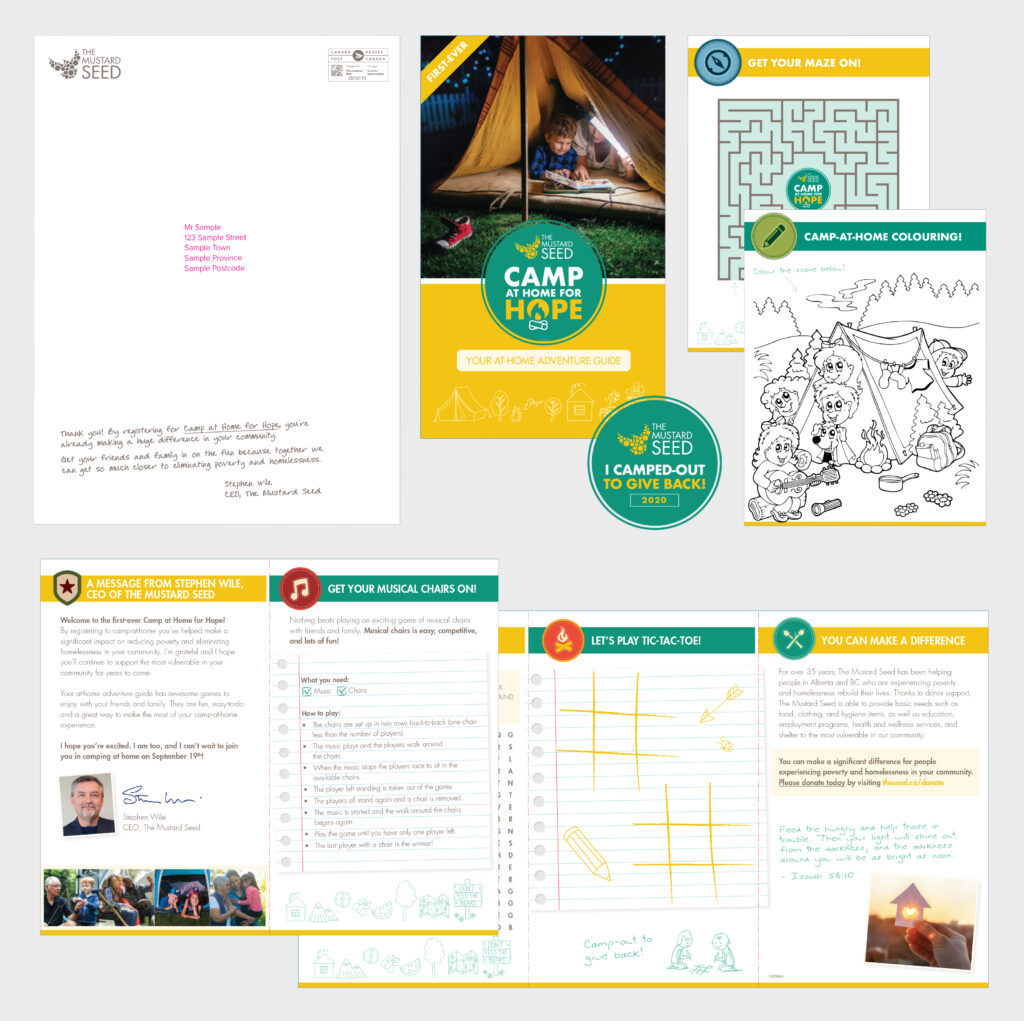 The result
Not only was Camp at Home for Hope a fun family experience, it engaged a whole new audience.
Exceeded breakeven revenue in Year 1
Engaged over 700 donors and registrants
Achieved 1.3 million new impressions
Year 1 was so successful that it's now an annual, signature TMS event