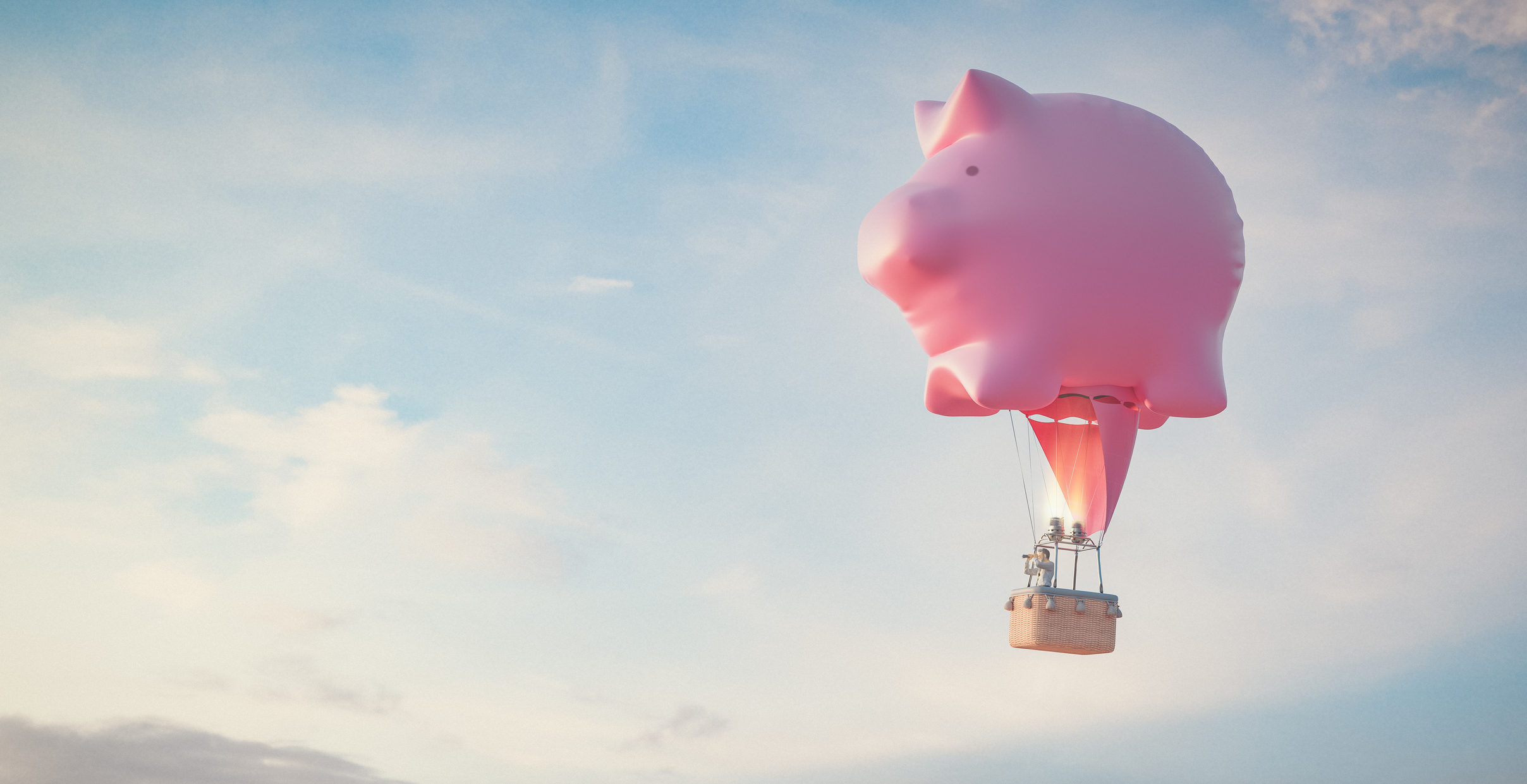 The Case for Stability in a Time of Anxiety
Should fundraisers be worried about today's economic uncertainty?
From pain at the pumps to global conflict to pandemic confusion, 2022 has definitely been a challenging year. Growing inflation and the threat of recession has many reconsidering their spending. But does that mean dire news for non-profit fundraising? The truth is more complicated than you think.
The assumption is that a higher cost of living and less disposable income mean reduced revenue for charities. But that isn't necessarily true. The last two years have been stressful for fundraisers, as they've navigated the "new normal" while fighting to meet objectives and evolving their programs. One thing it has taught us however, is to focus on current data and historical trends, not just assumptions
The Blakely Insights team has taken a broad survey of our client performance, focusing on key metrics such as renewal, recency, gift levels, and upgrading. As of right now, the landscape looks stable overall.
Some of our key findings give reason for optimism:
Overall renewal rates and frequency of giving are stable YTD vs. 2021

New Donor retention is strong in 2022, up 14% year-over-year

Average Gift levels have increased by over $20 as a result of COVID-19 and have been holding steady through 2022

Rates of donor upgrading are consistent with pre-pandemic levels
Different Factors for Different Folks

The fact is, the economic uncertainty isn't affecting all people the same way. While many faced challenges post-pandemic, others are thriving. After one year of the current inflation crisis, 30% of Canadians say that their financial situation has improved compared to before
That's good news for our category. Leger studies show that, of those who said their financial situation improved, nearly 1 in 10 plan to make a donation with their increased savings and cash flow. 89% of mid-level donors surveyed in early 2022 said they are going to maintain their giving or increase it. This was particularly strong among people 65 or older. Only half of those surveyed felt impacted financially by the pandemic.

Those same studies show that one's self-perception of their financial position plays a bigger role in giving than actual household income. That means people who feel like they're financially stable will be open to give – with the right messaging, of course.

Canada: An Island of Stability?

Key factors in the Canadian market can make a difference in how we feel about charity in a time of crisis. For one thing, Canada's inflation rate isn't nearly as high as it is the US or UK right now. Historical data also shows that annual programs in Canada tend not to be as adversely impacted by external factors during times of recession.

In fact, charitable giving can give people a sense of agency and control in difficult times. Leger studies show that 2/3 of people surveyed believe charities will help guide society out of problems created by COVID-19. This is a key positioning opportunity for your audience.
A Donor's Age Matters

Consider the age of your key donor segments as you build your strategy. Blakely's affinity research has revealed that New Donors over the last 2 years have skewed significantly younger than Active ones. This could present new challenges.

For example, these donors may well be brand-new to the sector and be less loyal, requiring a different, more digital-focused, donor experience. These new donors may also have begun giving when they were cash rich from reduced spending under lockdown. However, this same Gen X/Millennial group will be most affected by cost of living increases, according to a report by Wells Fargo.
The lesson here? Rigorously collect age data to fine-tune your donor experience and to assess the risk each age segment represents. This will help you invest wisely.
So How Can You Fight the Fear?
First, explain your "why" to donors. Many will stretch a dollar to help. But they need a clearly-communicated reason. Also, keep an eye on trends in real-time so you can recalibrate. There's less margin for error, so understand your audience.
Focus on fundamentals. Your individual giving programs are your bread and butter. Mid-value and monthly donor retention depends on investing in the offer and the experience as well as identifying opportunities to upgrade. Mitigation is also key, including off-boarding, reactivation and alternative forms of support.

Above all, make sure donors know they're needed. The gifts will follow.
5 Key Actions for Stability and Growth:
Invest in digital engagement. It's key for new, younger donors.
Focus on donor experience. It helps retention in tough times.
Don't stop communicating. Keep the conversation going!
Speak to the "WHY?" People help to feel in control, so give them a reason.
Watch the numbers. Stay on top of KPIs so you can pivot if needed.

Want to learn more about how charities can weather the economic storm? Let's talk! Blakely has decades of experience in building lasting success for charities across North America. You can contact us amy@blakelyfundraising.com
Want to dive deeper into this topic? Be sure to sign up to receive our next research paper launching in November that will cover new donor research, affinity survey findings and performance metrics that will allow you to better plan and prioritize strategy as we move into 2023.